The Westlake Village interns are gearing towards the end of their internship! They have had a wonderful summer so far, learning new things and meeting new people every day. Our patient and enthusiastic team members give meaningful work to our interns from day one. Kali Youngdahl says, "Though the staff, seniors, and managers could have done the work fast and more efficient, they were still willing to give us work and instructions on how to do things properly!" We always make sure the interns are a part of our team and receiving the most out of their summer.
Not only do we work hard, but we know how to have fun also – which everyone was surprised about! We are an intentional firm, in which our relationships continue outside of the office. From lunches to museum visits, we make sure the interns get a real dose of what a career at HCVT looks like.
Thanks for all your hard work Westlake Village!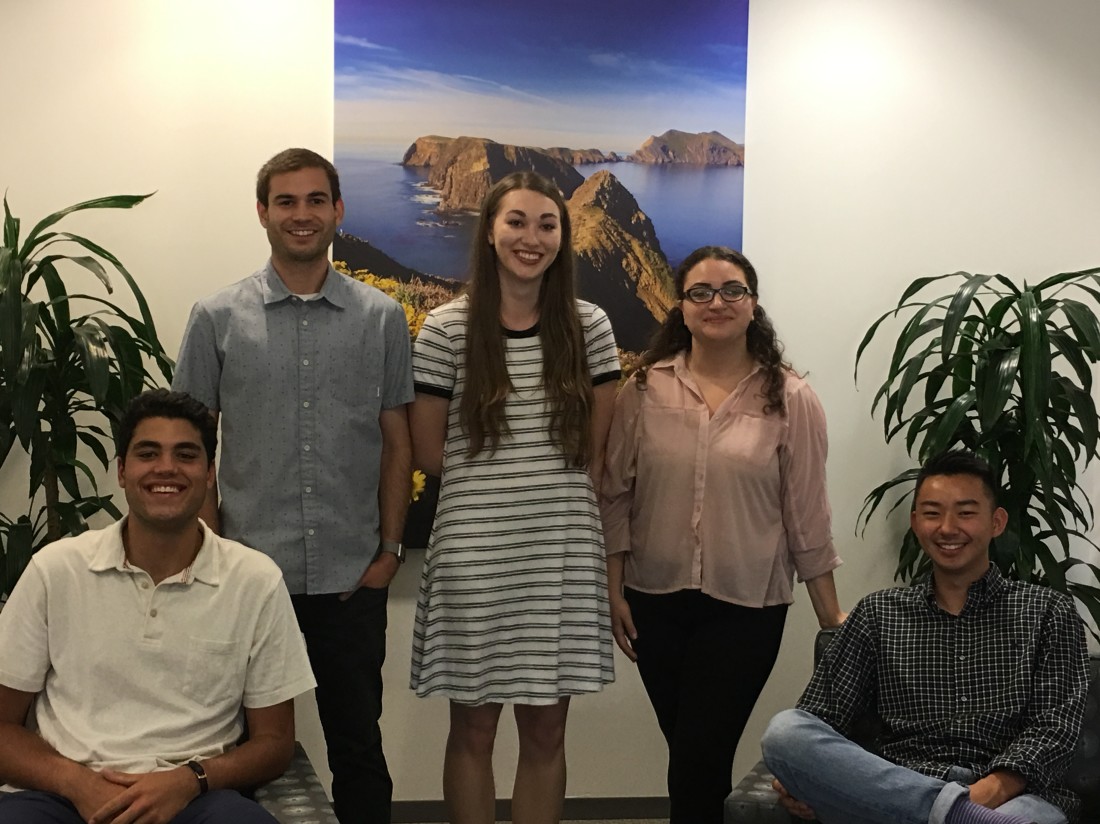 Megan Aoraha
College: Cal Lutheran University
Fun Fact: She is a makeup artist and beauty blogger
Kali Youngdahl
College: Cal Lutheran University
Fun Fact: She has two screws in her tibia

Adam Caine
College: CSU Northridge
Fun Fact: Favorite team is the Dodgers
Michael Hsiao
College: UC Santa Barbara
Fun Fact: Played tennis with a senior accountant in attempt to win his boots
Angela Cuzic
College: Cal Lutheran University
Fun Fact: Her first language is Croatian
Joseph Dulle
College: University of Redlands
Fun Fact: His first summer in California