Congrats to our interns for finishing their 2018 Summer Internship! The last office we checked in with is Westlake Village. As they reflect on this past week, and the entire summer, this team of interns was extremely grateful for the help that HCVT gave each of them throughout the summer. They were given the opportunity to work on actual client returns and reviews with the support of their team and the other interns. Michael Sulahian was thrilled yet surprised that he was able to apply what he had learned in technical training and class, to understand his work better!
The team at HCVT is incredibly proud of all of the interns and what they have accomplished and learned. Each one brought so much energy and excitement to their office and we enjoyed watching them grow professionally. We hope our interns can take the knowledge they have learned and continue to thrive moving forward. Thank you, interns!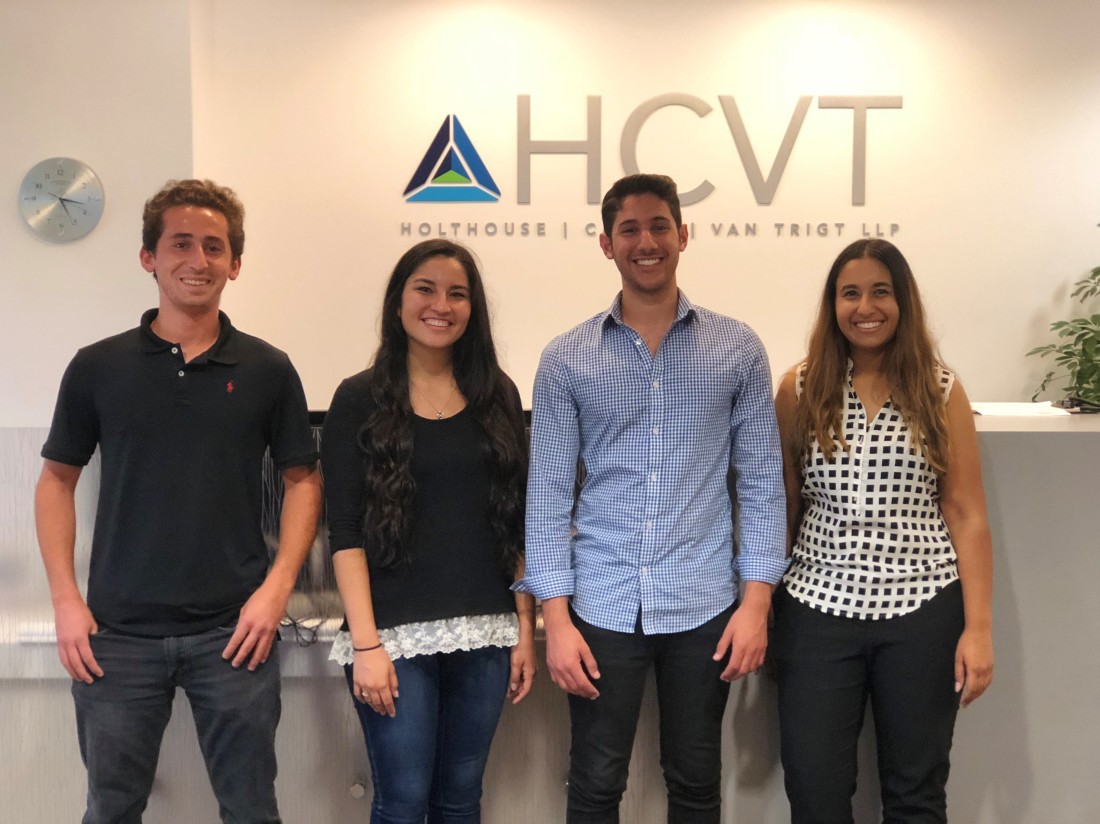 Nadav Davis
College: Yeshiva University
Fun Fact: Studied abroad for a half a year in Israel.
Punita Patel
College: UC San Diego
Fun Fact: Has a black belt in Tae Kwon Do.

Michael Sulahian
College: California Lutheran University
Fun Fact: Ambidextrous when playing sports.
Nia Velez
College: California Lutheran University
Fun Fact: Favorite food is ice cream!