Week Two was a success for our Long Beach interns! As they continue to find their way around the office and get to know everyone, they are enjoying the strong sense of teamwork and how close everyone is. In Long Beach, we have audit and tax interns. One thing they all agree on is that being an HCVT intern is pretty awesome - especially working in an office with a beautiful view of the Long Beach Harbor and the Queen Mary!
The minute the interns walked in the door, they were given the opportunity to work on actual engagements, despite the fact that they have little or no experience in the world of public accounting. Felipe from CSULB said, "It was intimidating at first, but everyone is helpful and open when answering the questions we have about our assignments." Not only do they learn the technical side of things, but also learn about communication and time management. Maggie from Biola added, "I was assigned three types of returns. I learned not only how to prepare them, but also how to communicate with my supervisors about where I was at in the completion of my projects. It was a fun challenge to multitask, and learn how to juggle so many different jobs in one day."
Needless to say, the Long Beach interns have had a great first two weeks and feel right at home at HCVT!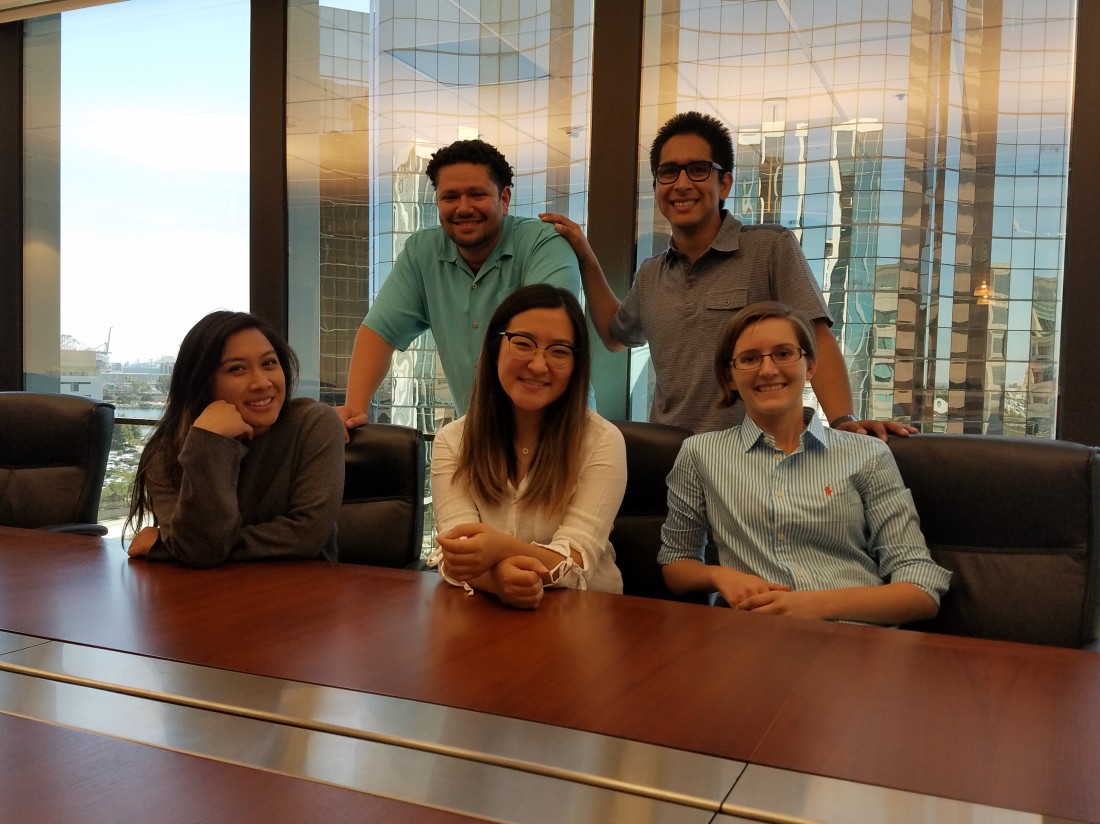 Margaret Langworthy
College: Biola University
Fun Fact: Worked as a sous chef

Jessica Macaspac
College: CSU Fullerton
Fun Fact: Played volleyball for 7 years

Mitchell Caldwell
College: CSU Fullerton
Fun Fact: Used to work at a shooting range
Felipe Martin
College: CSU Long Beach
Fun Fact: Shares the same birthday month as siblings

Fabiana Song
College: CSU Long Beach
Fun Fact: Born and raised in Brazil. Speaks Portuguese