We are winding down to our last few offices as the end of the internship nears, and are very sad to say so! Our trio of interns at the Encino office has banded together to spill the latest on what they've been up to for the past week.
Melina delved into Section 199A and Qualified Business Deductions (QBI). She learned how to calculate QBI and format a footnote should an entity qualify for Section 199A. Christopher prepared expense and revenue proofs for a Quality of Earnings report, which measures the accuracy of the company's earnings. Paria mentioned that in order to maintain a smooth workflow, everything is a "team effort." While each individual is assigned a specific task, they are all working together as "one big moving part" to achieve the same results.
Good teamwork isn't possible without building relationships, however, which is why Melina appreciated that she can easily interact with anyone, from staff to partners. She emphasized the "strong family feel" in the Encino office. We also can't forget the crucial role food plays in relationship building! Christopher was pleasantly surprised to discover that he had access to many great food options in Encino.
Only one more week left, so hang in there interns! Cherish the remaining time with each other and with good food, of course!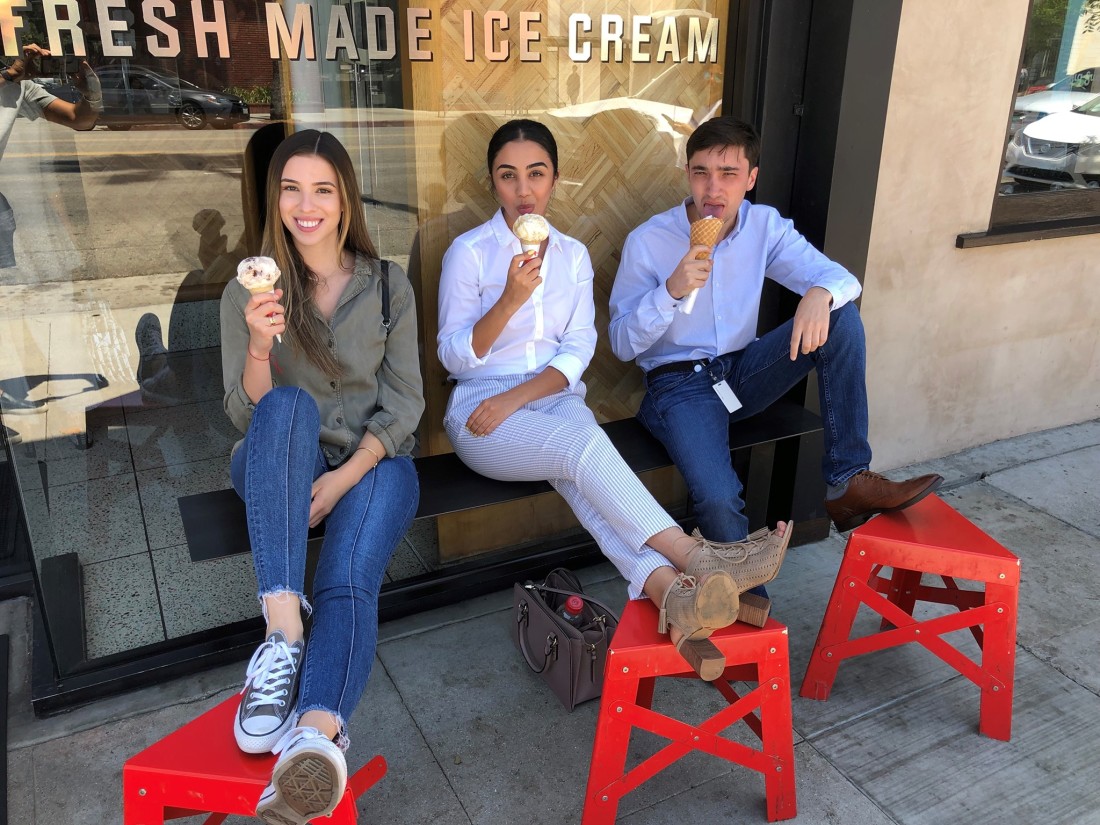 Christopher Larsen, Audit Intern
College: USC
Fun Fact: Christopher edited a Vine video of a horse dancing, and it ended up going viral!
Melina Medina, Tax Intern
College: CSU Northridge
Fun Fact: One thing you can definitely add to your bucket list - Melina has tobogganed down the Great Wall of China.
Paria Peyda, Audit Intern
College: CSU Northridge
Fun Fact: Paria got stranded in the middle of the ocean once while snorkeling.