Being their Biggest Fans

Celebrating athletes at the 2015 Special Olympics

MEND - Meet Each Need with Dignity

Packing boxes of food for families in need at MEND Poverty

Ready for School!

Backpacks and supplies for the children of Hollygrove

Reseda Neighborhood Council

Making a neighborhood beautiful
At HCVT, our spirit of community is strong. Many of our team members serve as board members for nonprofit organizations. We share our skills and experience to help these organizations achieve their mission. Our Community Service Committee plans activities throughout the year to support our communities.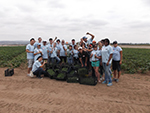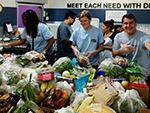 Beginning in 2014, we started organizing our community service efforts around a central theme. "In focusing on one area of need throughout the year, we see the collective impact we can make in our community" stated Julie Miller, partner and chair of the firm's Community Service Committee. In 2014, our focus was helping the homeless. We participated with MEND Poverty, the LA Food Bank, and Giving Children Hope, packing food boxes and harvesting vegetables. At our annual raise and promotion celebration, we collected toiletry kits for PATH (People Assisting the Homeless).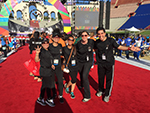 Our 2015 theme is helping children. It was an honor to participate in the 2015 Special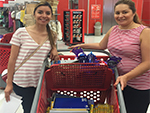 Olympics. Many of our team members volunteered, assisting with the Opening and Closing Ceremonies or simply being a fan in the stands! From our intern's project at the Boys & Girls Club of Pasadena, our backpack and school supply drive for Hollygrove, and our adopt-a-family during the holiday season, together our efforts can make a difference.